Head of Global Faith-Based Partnerships
| Facebook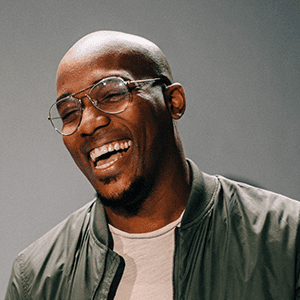 Speaker and Host; Director of City Strategy
| Speaker and Host; The reThink Group
Published August 26, 2019
002 Nona Jones: For Empowerment
It's easy to assume that someone in a leadership position at Facebook has only ever known success, but there is so much more to Nona Jones' story. Today, she serves in a highly influential role as Head of Faith-Based Partnerships, but her journey to gain that level of influence was anything but smooth. In this episode, For the Good co-host and national speaker and TV radio podcast host of A Greater Story with Sam Collier, invites Nona to share her journey with us. Get ready to hear the truth behind what it means to be an overcomer and how to use your influence to empower others.
On This Podcast
Facebook
Nona Jones serves as the Head of Global Faith-Based Partnerships at Facebook where she facilitates the company's work with faith-based organizations around the world. She is also CEO of eChurch Partners, and is author of two books set to release with Zondervan Publishers in 2020, including "Success from the Inside Out." She is a graduate of Leadership Florida and the Presidential Leadership Scholars Program, a joint initiative of President George W. Bush and President Bill Clinton.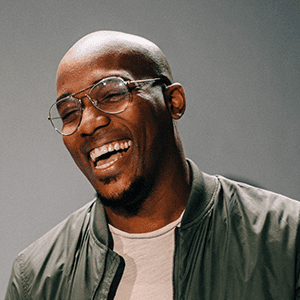 Speaker and Host; The reThink Group
Sam Collier is a broadcaster, producer, podcaster and thought leader who firmly believes "When your story connects to God's story, it leads to a greater story." A nationally-syndicated radio host across 45 cities in the U.S., Sam also has two radio podcasts that bear his name, reaching 1 million listeners around the world. He is a a top-20 Gospel Billboard producer, having produced and written for several Christian artists. Sam co-founded the faith-based consulting firm, The Resource Group Global and also founded No Losing, Inc., a nonprofit empowering young people to achieve their goals in life with a winning mindset. His recent book is Find Your Voice: Capturing the Power of Influence to Live a Great Story.