Published June 24, 2021
Jerry Lorenzo on Conviction, Intention and Empathy—GLS21 Faculty Spotlight
We couldn't be more excited to welcome founder & designer of fashion label, Fear of God, and global head of Adidas Basketball, Jerry Lorenzo to The Global Leadership Summit stage in 2021.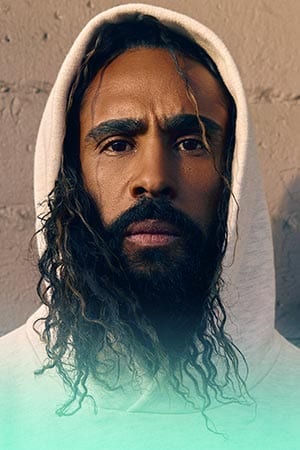 Raised in Sacramento, West Palm Beach and Chicago, Lorenzo grew up with first-hand understanding of the contemporary American landscape as he followed his father's professional baseball career cross country. Concurrently, Lorenzo developed an appreciation for heritage through visits to vintage stores nationwide with his mother.
His upbringing became the precursor of his idea for a new American classic now known as Fear of God. In 2013, Lorenzo chose fashion despite plans to follow in the footsteps of his father in sport and established the now renowned label, conceived through a union of his creative vision, menswear experience and market expertise. Equipped with an MBA from Loyola University Chicago School of Business and an intrinsic understanding of the missing gap between the runway and wardrobe, Lorenzo's honest and opinionated approach to fashion continues to push Fear of God into an icon of contemporary American luxury. Most recently, he's been honored to partner with Adidas and join their team as global head of Adidas Basketball.
There is  much to learn from Jerry Lorenzo's creativity and leadership!
As you anticipate being inspired by Jerry Lorenzo's perspective on creativity and leadership at The Global Leadership Summit this August, enjoy a preview of his insights in a dynamic conversation with lead pastor at Life.Church and fellow GLS21 faculty, Craig Groeschel on The Global Leadership Podcast.
In this conversation, Craig and Jerry explore the leadership behind Jerry's fashion brand phenomenon, identifying how conviction, intention and empathy can drive your organization forward.
—
Get your tickets and mark your calendars to join us LIVE on Thursday and Friday, August 5-6, 2021, for The Global Leadership Summit—the premier leadership event of the year!
Not only will you have a chance to hear more from Jerry Lorenzo, but he will also be joined by an incredible faculty lineup including Malcolm Gladwell, Dr. Francesca Gino, Dr. Henry Cloud and many others!
This is a great opportunity for you to get equipped with the leadership skills you need to thrive!     
We hope to see you on August 5-6!