Published April 14, 2021
Charles Duhigg on Building a Better To-Do List—GLSnext Event Series Faculty Spotlight
The Global Leadership Network is excited to introduce you to Pulitzer Prize-winning investigative reporter and best-selling author, Charles Duhigg, our featured faculty for the upcoming FREE GLSnext Event Series taking place online Thursday, May 20th at 10:30am CDT.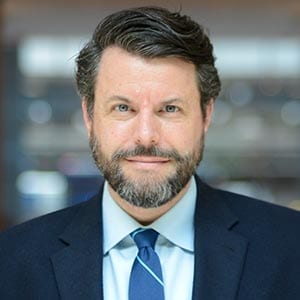 A former writer for  The New York Times, he has authored or contributed to multiple series, including "The Reckoning", which studied the causes and outcomes of the financial crisis, and "The iEconomy", which examined the global economy through the lens of Apple, and which won the 2013 Pulitzer Prize in explanatory journalism. He has won many awards including the George Polk Award, the Gerald Loeb Award, and the National Journalism Award, he was also a Business News Visionary Award recipient.
Currently, Duhigg writes for The New Yorker and hosts the "How To!" podcast for Slate Magazine. In addition to his reporting, Charles Duhigg is a regular contributor to television and radio, including the Newshour with Jim Lehrer, Frontline, Dr. Oz and various programs on CNBC and NPR.
Duhigg is the best-selling author of  The Power of Habit: Why We Do What We Do in Life and Business, which explores the science of habit formation in our lives, companies and societies. His newest book Smarter Faster Better: The Secrets of Being Productive in Life and Business is a fascinating exploration of the science of productivity, and why, in today's world, managing how you think—rather than what you think—can transform your life.
There is much to learn from Charles Duhigg! And we hope you join us online on May 20th for the GLSnext Event Series as he dives into the power of habit, why we do what we do in life and business and how to create change. Sign up FREE >>
In the meantime, get a preview of Charles' practical insights on how to build a better to-do list in this quick three-minute video:
Next on your to-do list? Sign up for the GLSnext Event Series and find out how to create better habits that lead to positive change! Sign up FREE >>